Bali has been our go to destination for a short break for 20 years. For our inaugural trip there after Covid 19, we chose a part of Bali we had never seen before- Candidasa on the East Coast.
We found it to be a breath of fresh air compared to our normal haunts on the West Coast. Quiet, tranquil and perhaps more the real Bali than the West Coast with not a single honking taxi in sight. The food was more traditional, the rice terraces greener and looming over the whole area was Mount Agung.

We never realized that Mount Agung was the reason for the mix of white sand and black sand beaches in this area. The lava flows from Agung would descend through the valleys and create the black sand beaches. The white sand beaches were those areas of the coast that were shielded from lava flows.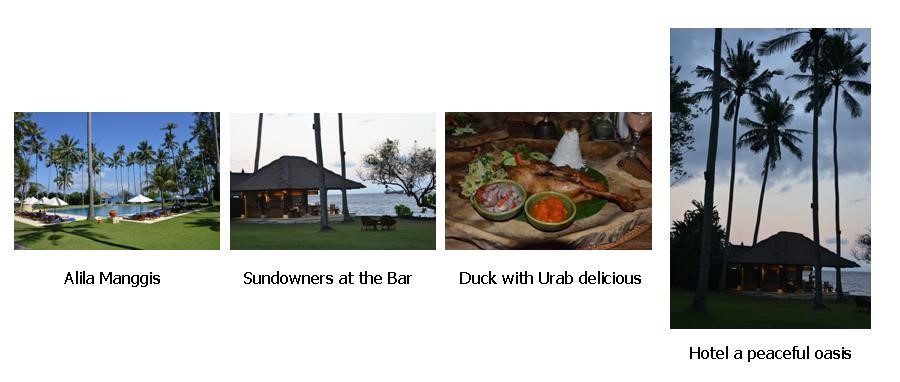 Diving revealed abundant and varied sea life. Perhaps Covid 19 had given the sea a respite from humans and allowed the creatures to flourish. The sea life inhabiting the famous Liberty wreck at Tulamben was superbly preserved especially for a dive site that was only 20 metres from the beach. Our final dive at Amed showed us a cuttlefish ménage a trois and a school of mackerel glinting like jewels in the sun.
On the last day, we visited a cave temple called Pura Goa Lawah- one of the six holiest places of worship in Bali. At sunset, thousands of bats emerged from the cave to feed. This was a brilliant end to our visit to this unexplored side of Bali.