Plastic Surgeon Dr Andrew Khoo received his basic medical training at The National University of Singapore Faculty of Medicine. He was awarded the Master of Medicine in Surgery in 1992 and went on to obtain fellowships from two prestigious institutions, the Royal College of Surgeons of Edinburgh and the Royal College of Physicians and Surgeons of Glasgow.
He began his Specialist Plastic Surgery training at the Department of Plastic Surgery at the Singapore General Hospital. In 1996, he was awarded an HMDP scholarship by the Singapore Ministry of Health to further his specialty training at the University of Texas MD Anderson Cancer Centre, one of the world's foremost cancer hospitals.
---
At the Department of Plastic Surgery at MD Anderson Cancer Centre, Dr Khoo dedicated one year to refining his micro-surgical skills in breast, head and neck and trunk reconstruction. He then furthered his training in craniofacial and aesthetic surgery with a one-year fellowship at the Institute of Craniofacial and Reconstructive Surgery in Southfield, Michigan under the guidance of preeminent craniofacial and aesthetic surgeon Professor Ian Jackson.
In 1998, he returned to Singapore General Hospital and rose to the position of consultant Plastic Surgeon within a year. In 2002, he left Singapore General Hospital to set up his private practice at the Aesthetic & Reconstructive Centre in Mount Elizabeth Hospital. Despite leaving the public healthcare sector, Dr Khoo maintains a visiting consultant position at KK Women's and Children's Hospital.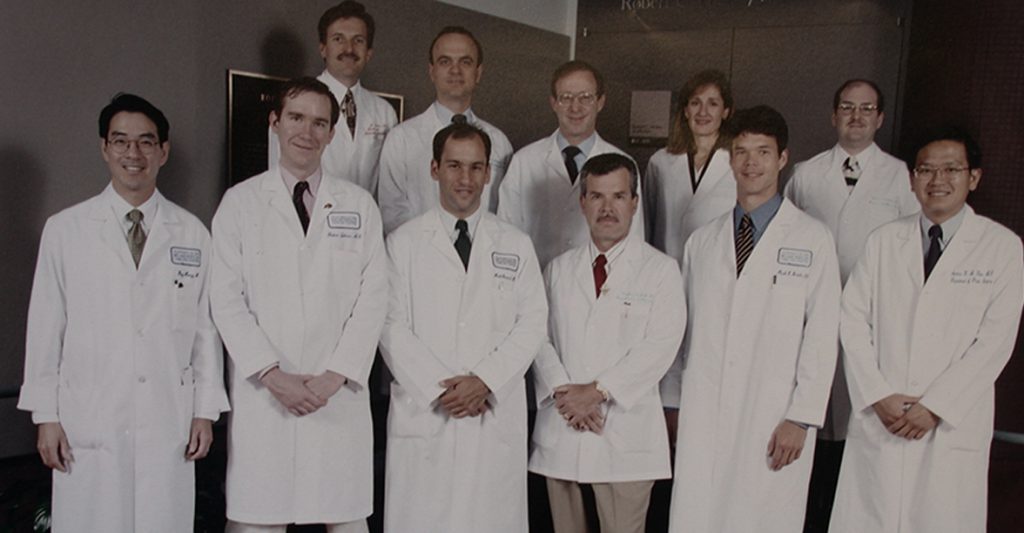 Dr Khoo was elected President of the Singapore Society of Cosmetic (Aesthetic) Surgeons from 2004-2006 and is an active member of the Singapore Medical Association (SMA) and Singapore Association of Plastic Surgeons (SAPS). He served on the Medical Board and chaired the Credentials Committee of Mount Elizabeth Hospital for 2 full terms. In the international scene, Dr Khoo is a member of the International Society of Aesthetic Plastic Surgery (ISAPS).
Dr Khoo has presented extensively at local and international meetings and is well regarded in the field of medical research.
In 1995, he was awarded the reputable Young Investigator's Award for his study on the tracheobronchial cytology of patients who had suffered inhalational injury from burns. Whilst at the MD Anderson Cancer Centre, he researched and published several papers in peer reviewed journals on breast reconstruction and pelvic reconstruction. In addition to 16 published articles in international peer reviewed plastic surgery journals, Dr Khoo has also co-authored 2 book chapters in plastic surgery textbooks. Dr Khoo actively contributes to clinical research in Singapore by continually analyzing the results breast reconstruction and aesthetic procedures.
" It is my personal belief that professional care must come with two essential components-competence and empathy. Patients remember what you do for them but they remember, even more, how you made them feel. "
— Dr Andrew Khoo